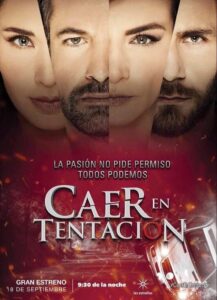 ---
Raquel and Damián are happily married with two children. Destiny leads Damián to meet Carolina and feels an undeniable attraction towards her. Damián did not know that Carolina was already married to Santiago Álvarado, a construction architect with whom she has two children. When Raquel drops off her son Fede at school, she accidentally backs her car to Santiago's truck, and they realize that their sons know each other. Raquel volunteers to pay for the damages but Santiago refuses. Raquel insists and goes to the Álvarado home with Damián. The two couples become great friends. But the desire between Damián and Carolina is stronger than their marriage commitment and both decide to deceive their spouses. Damián and Carolina have a terrible car accident. Rescuers only find a seriously injured Damián, and Carolina has mysteriously disappeared from the scene. During the investigation by the police, Raquel and Santiago learn that their spouses are lovers.
More Info: TMDB
|
Cheating Notes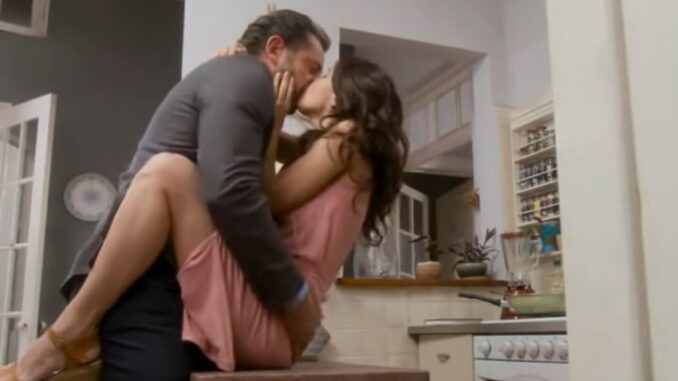 Basically non-nude or with strategic nudity only. Some of the cheating scenes in the early episodes are:
Ep. 6 - Damian fingers Raquel on the couch while his wife is sleeping on his lap, plus a makeout session at the end of the episode.
Ep. 8 - a) Raquel recalls the couch incident while making love to her husband b) she and Damian kiss and pet on top of a kitchen table.
Ep. 9 - Interspersed scenes of the two couples having sex with their legal partners at the end part of the episode.
Eps. 10 and 11 - a) Damian visits Raquel at her place and they make out. b) At Damian's place, they talk about some business stuff in front of a laptop and then they make out. They transfer to the couch and pet heavily. Her husband arrives and calls from outside, interrupting them.
Ep. 13 - a) Raquel and Damian kiss in the car, with a remorseful Raquel cutting it short. b) They have sex in front of the fireplace at the end of the episode.
Ep. 14 - Some kissing and after-sex kissing and petting scene.
Ep. 22 - Raquel and Damian's two families go on vacation together. When the two get to be alone in the cabin, they go to the attic and start to have sex but someone arrives and interrupts them.
After the car accident, Raquel and Damian's spouses find out about their affair. Some of their revenge cheating scenes are in episodes 12, 15, and 22.
Note: If there are hotter cheating scenes in the later episodes, please let me know in the comments below.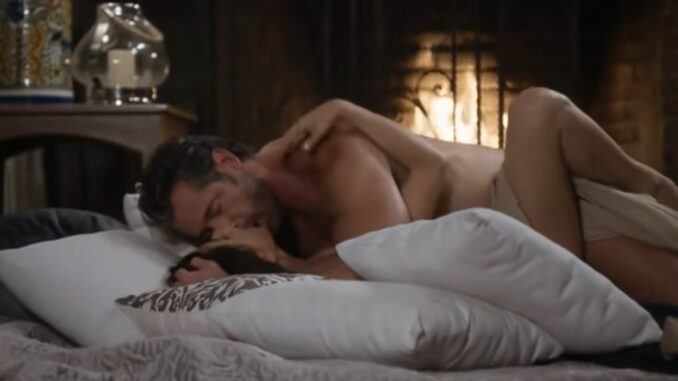 Watch Full Episodes Online
---
---
---