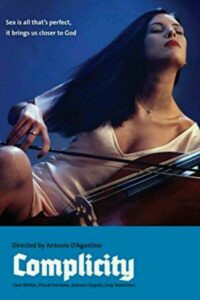 ---
A married couple begins playing an erotic game of getting the wife to seduce another man.

The vicissitudes of a couple who, after the fire of passion, introduced a third character into their household.
|
Cheating Notes
IMDB Review
There is plenty of flesh and sex in this fairly intelligent soft-core sex movie but the storyline will not be to everyone's tastes. This begins with a husband encouraging his willing wife to flirt with another man and to eventually go further, all the while relating the activities for their mutual sexual satisfaction. So far so good but the couple take it well beyond with calls not answered, meetings not kept and poor excuses given, all to 'fire him up'. Finally, he falls in love with her and she it seems with him before she returns to her husband to start again with another sap. The credit to Pasolini makes me consider the homosexual element in enjoying the involvement of another man, particularly when he wants to take her in the exact spot and as soon as possible afterwards. Interesting, but one watch is enough.
---
---
---