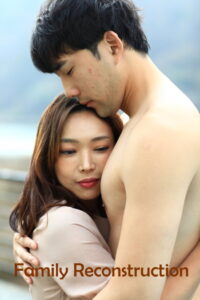 ---
Gwang-sik is a single father with a son and Hae-ra is a widow with a daughter. They get remarried and become one family. Gwang-sik's son Myeong-ho and Hae-ra's daughter Dal-rae are brother and sister but they end up having sex. Their parents notice something is wrong but they pretend they don't know anything. That's because Gwang-sik feels attracted to Dal-rae and Hae-ra feels attracted to Myeong-ho. They go on a family trip to Kangwondo. They end up colliding with their sexual desires for each other and in the end, their family is reconstructed.
More Info: TMDB
|
Cheating Notes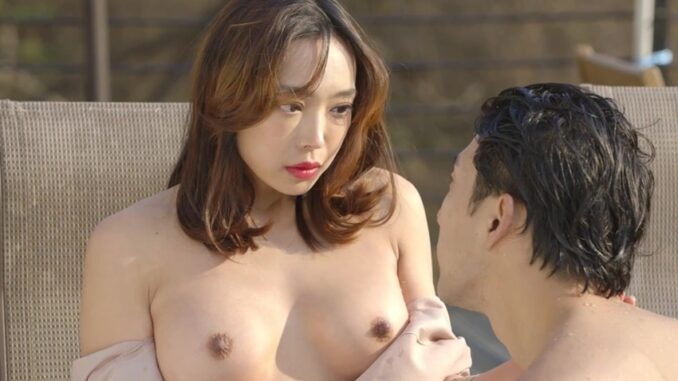 First, the wife's daughter and husband's son bang each other. Then, the husband bangs his stepdaughter while the wife bangs his stepson.
This Korean softcore film becomes hotter as it goes on. Some highlights:
The daughter gives her stepbrother (who's pretending to be asleep) a blowjob while live-streaming it inside the car. She does sexy live-streaming for a living. Maybe her audience challenges her to give her stepbrother a blowjob, you know, like a "What are you doing, stepsister?" kind of scenario.
The dad watches his stepdaughter's live stream prior to marrying her mom and is secretly her fan. In fact, it seems to be a huge reason why he decided to marry her mom.
The son gropes his stepmom's boobs while she is sleeping beside the pool (his first sexual advance towards her). She wakes up and catches him, but after getting over her initial shock and reluctance, she lets him suck her tits, with an aroused but sort-of-guilty expression on her face.
Dad fucks his stepdaughter on top of an SUV's trunk. It's not your usual sex-on-top-of-a-trunk because they're doing it doggy-style. It looks outstanding, actually. They also do it the standard way, plus they also fuck inside the SUV.
Mom fucks her stepson in the bathtub, beside the pool, and in the bedroom. Their sex scene is interspersed with the other two's sex scene above.
Watch Full Movie Online
---
---
---