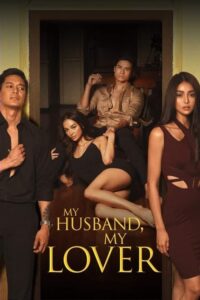 ---
Alice and Noel have a happy married life. Alice is a very successful woman and a dutiful wife to his kind and intelligent husband, Noel. But she is also a wild partner in bed to Dennis, her kept man. There is nothing wrong with her marriage, but Alice just feels the need to keep both her husband and lover. Everything is going well until one day, Alice finds out that she's pregnant. Not knowing who the father is, she comes clean to Noel and Dennis, and this decision completely changes her life. Noel decides to break it up with Alice, and Dennis vows to take care of her and her baby.
|
Cheating Notes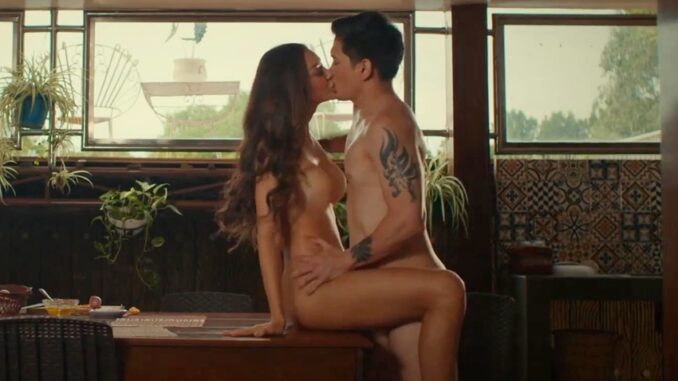 First, Alice cheats on her husband Noel with Dennis. She frequently goes to Dennis' mango farm in the countryside to fuck him. When Noel finds out about her affair, he breaks up with him, especially when he finds out that she's pregnant.
Alice, still technically married, comes to live with Dennis, while Noel hooks up and starts living with Loida, a chick who had been lusting for him and loving him since their college days. Alice and Dennis find out that her baby is actually Noel's. She births the kid, but the kid dies. She meets Noel and tells him that it's his baby, etc.
Alice and Noel begin meeting and fucking behind Dennis' back.
Dennis and Loida start suspecting that their current respective partners are seeing each other. They meet when each of them follows his/her respective current partner to a hotel.
Dennis talks to Noel and asks him to leave Alice alone. Noel says no, basically, and he tells Dennis that he knows now why they cheated on him: because forbidden sex is hotter and he loves being the one who's cuckolding Dennis now.
Loida tells Noel that she and Dennis know about their trysts, and then Noel, in turn, tells Alice. The two continue on meeting and fucking despite that. Loida proposes to Dennis that they have revenge sex and after some initial reluctance from Dennis, they do so in a hotel room. Each of them then tells his/her current live-in partner about it, but Noel and Alice's reactions are basically... meh.. and the estranged married couple continues meeting and fucking each other.
(Spoiler) The two couples meet to decide what to do with their situation. The result is that Alice decides to leave all of them and go to New York. Loida, meanwhile, becomes a shared girlfriend between the two guys. She mostly stays with Noel and goes to Dennis' farm to fuck him from time to time, exactly like what Alice was routinely doing before. Alice then comes back and has a chance encounter with Loida. She then reconnects with the three and at the endmost part of the movie, meets them to have an implied foursome.
Summary
Those who like drama with their erotic cheating wife movies will love the intense and engaging drama in this one. Ironically, Alice cheating on her lover with her estranged husband is hotter than when she initially cheated on her husband with the guy. I like how Noel (the lover) has become a total cuckold in the second half of the movie, a bigger cuckold than the husband (Dennis) had ever been, when he becomes powerless to stop Alice from seeing her estranged husband again and again. One night, he is sitting on the couch waiting for her to come home from her tryst with her husband, and when she arrives, she just hugs and consoles him, like practically telling him, "Hey baby, I'm done fucking my estranged husband for the day, thanks for waiting, and yeah this is going to happen again." and he just hugs her back and lets her lie on his lap, not able to do anything else.
The movie has several sex scenes, where usually the two women are naked down to their bra and panties, but there's a couple of those scenes wherein they are fully naked but their boobs are either only partially shown or somewhat fully shown but covered with some skin-like stuff which masks their nipples.
---
---
---