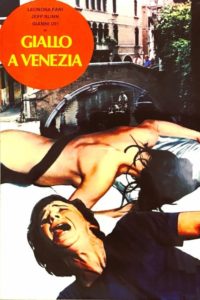 ---
A couple is found dead in mysterious circumstances – there are some puzzling details concerning their murder. The detective inspector in charge of the case (Inspector DePaul – Jeff Blynn) is trying hard to understand the motives and, most of all, the strange modus operandi of the killer. The only lead he has is a photo displaying the couple together with some friends.
|
Cheating Notes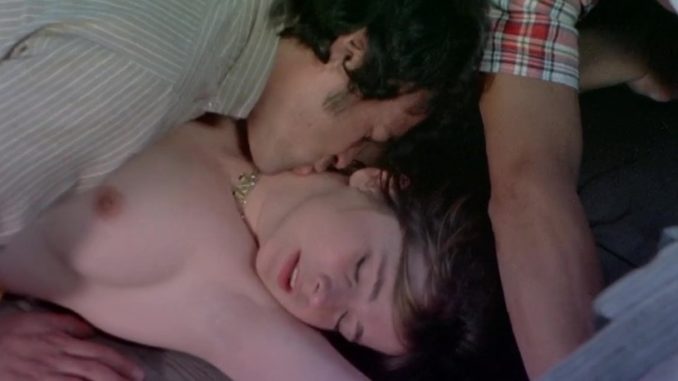 Husband exhibits his wife on a boat and at the port
Fabio has a wife watching/sharing/exhibiting fetish. When he notices that a guy is checking out his wive Flavia on a boat, he starts making out with her. When they get off the boat and he sees the guy following and watching them, he continues making out and petting with her on an alleyway and then he fucks her in a secluded spot in full view of the guy. Flavia is surprised and stops making love with Fabio when she notices the guy.
Husband lets a guy touch his wife inside a theater
Fabio makes out with Flavia inside a theater when he notices that the guy seating next to them is checking his wife out. He lifts her skirt and caresses her legs.  The guy makes a move and starts touching Flavia. She turns around and glares at him, but her husband turns her head back towards him, signaling to the guy that it's ok to proceed. So the guy touches Flavia again and Fabio even directs his hand to her exposed leg so that he can caress it. The guy starts masturbating while he continues on touching Flavia. She shows her objection but she can't really do anything because her husband wants it.
Wife seduces the delivery boy on her husband's wish
Fabio wants Flavia to seduce the delivery boy. She objects, but reluctantly agrees when he tells her that it will be the last time that he'll make such kind of request. He hides and watches in the corner while she welcomes the boy in her nightgown.  When she kneels to put the groceries in the kitchen cabinet, her nightgown opens up, revealing her breasts to the boy.
Flavia takes the boy to the couch. She sits on it while making the boy stand in front of her. She unzips his jeans and looks at his dick. She kisses him a bit on the cheek and on his ear, then she lets him touch her breasts. After that, she makes the boy leave abruptly. Her husband comes out of hiding and tells her that she's stupid.
Husband makes his wife service two men, pretending that she's a whore
Fabio asks Flavia do to something again for his perverted pleasure. She refuses again but agrees when he says that he'll get treatment after this one last time.  He makes her pretend that she's a prostitute. She hangs out on a dock while Flabio hides and watches from a distance. Two workmen come up to her and ask her how much. She says 10,000 and they proceed to go to a guard post to fuck. Their supposedly paid fuck session starts wrong though, as one of the guys starts fucking Flavia in the ass and she doesn't want that. So their fuck session becomes more like a rape session, with her resisting and crying all the way.
Meanwhile, Fabio can see that his wife is distressed and clearly wants the two sailors to stop fucking him, but he doesn't do anything to stop them. Instead, he looks really aroused and ecstatic at the sight of his wife being fucked forcibly by two men.
After the two men leave, Fabio, still aroused from what just happened, tries to fuck his distressed wife on the grass, but she may have had enough of his wife-watching perversion and does something.
There are also photos and a brief orgy scene which shows the couple in an orgy of five people.
Summary
The wife seducing the delivery boy is hot, even if she doesn't fuck him. The scene in the dock where her husband watches her get forced-fucked by two men is even hotter.
There's a non-HD stream below, but I recommend that you watch the Bluray rip because the wife's fine body and her smooth, milky skin should be appreciated in nothing less than HD quality.
More Info for Giallo a Venezia (1979)
Rarelust.com (Brrip)
Watch Full Movie Online
---
---
---