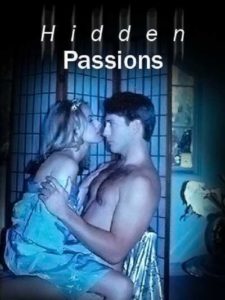 ---
Charlotte (Kim Dawson) is the wife of a mobster and she is very unhappy. Then when her ex shows up and they discover her husband's hidden money, they decide to steal the money and blame one of husband's friends.
Cheating Notes
Former stripper Charlotte (Kim Dawson) tells everyone that she "doesn't do lap dances anymore" ever since she got married to Frank, her mobster husband. But she does exactly that with Rocco, a regular in their club and also a colleague of her husband in the gangster business. And not only that, she also fucks him too. When her husband arrives in the club, he sees her wife shagging Rocco, but he doesn't confront them and he even smiles. When Frank confronts Rocco a little later because of some money issues, he tells him that he let him get his rocks off with his wife, so he should tell them where the money is. Rocco doesn't, so Frank shoots and kills him.
Then enter Charlotte's ex-fiance, Wade. She gives him a lapdance and fucks him too the first time she meets him again in a long while. Her husband enters the booth they are in, but they are already done fucking and are already dressed. He should have an idea that Charlotte gave Wade some good time, right? Because what else are they gonna do inside the booth? But it seems he isn't bothered.
A couple of scenes later, Charlotte and Wade do it in the jacuzzi.
When Frank is out, Charlotte fucks Wade in the bath tub in her house. Frank arrives unexpectedly early and knocks on the bathroom door with the two still inside. Charlote tells him to go away and it's a good thing he does or they would have been caught.
Another gangster, Paulie, asks Frank where the money is, but Frank can't produce it since Charlotte and Wade have stolen it at this point. So Charlotte tells her husband that she'd keep Paulie busy (by having sex with him) while he finds a way to get the money. Frank can't, so he shoots Paulie while he is pumping away on top of his wife.
Info + Download Link: Rarelust.com
Watch Full Movie Online
---
---
---