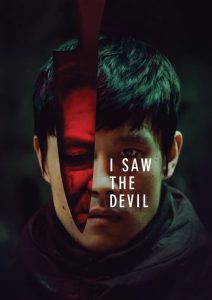 ---
Kyung-chul is a dangerous psychopath who kills for pleasure. He has committed infernal serial murders in diabolic ways that one cannot even imagine and his victims range from young women to even children. The police have chased him for a long time, but were unable to catch him. One day, Joo-yeon, daughter of a retired police chief becomes his prey and is found dead in a horrific state. Her fiance Soo-hyun, a top secret agent, decides to track down the murderer himself. He promises himself that he will do everything in his power to take bloody vengeance against the killer, even if it means that he must become a monster himself to get this monstrous and inhumane killer.
|
Cheating Notes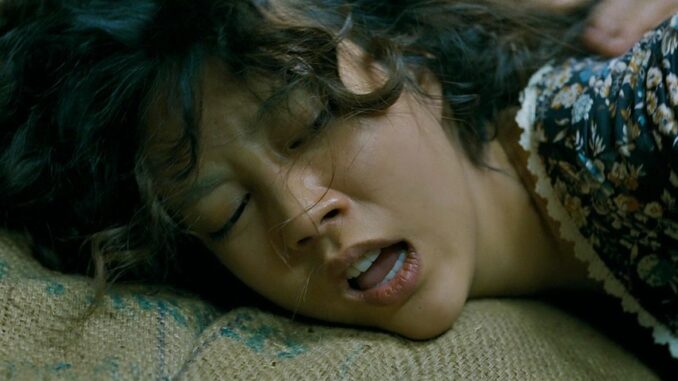 The main theme of the movie is not cheating. Our main villain who plays a serial killer in the movie has family problems and thinks that women in his life don't love him and exclude him from their lives, so he doesn't love them back.
There is only one cheating scene in the movie. At 1:26:28, the main villain has dinner with his friend (also a serial killer) and his girlfriend in the couple's home. His friend's girlfriend goes to the kitchen to wash the dishes. She feels that her boyfriend's friend is watching her and the next thing you know, the main villain hugs her from behind and lifts her skirt and starts raping her. She resists for a few seconds at first, but when he tries to cover her mouth with his hand, she licks his finger and tells him to go faster. She sucks his tongue while he continues fucking her from behind, and holds his shirt with her hand to press him harder against her buttocks.
Summary
I think the cheating scene is hot enough even though there is only one. Moreover, unlike many sex scenes, there is no background music, so you will hear the moans and conversations of the guy and his friend's girlfriend more clearly while having sex.
Watch Full Movie Online
With English subtitles.
Watch Clip Online
Just the cheating scene clip.
---
---
---