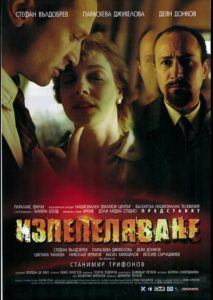 ---
Two trains uncontrollably move towards each other within temporal boundaries of a human life. One of them is taking a genial young man to his unforeseen future; he would marry his beloved; have a son; become a brilliant doctor; do his duty and save the live of enemies of the communist regime; get a 20-years sentence for that. Prison would turn out to be an unbearable nightmare; his wife would eventually give in to the tortures of the authorities and seek divorce; this would mean no one to visit him in prison. 15 years without any news about his child, only a snapshot of his family on which the tree of them are smiling and happy.
|
Cheating Notes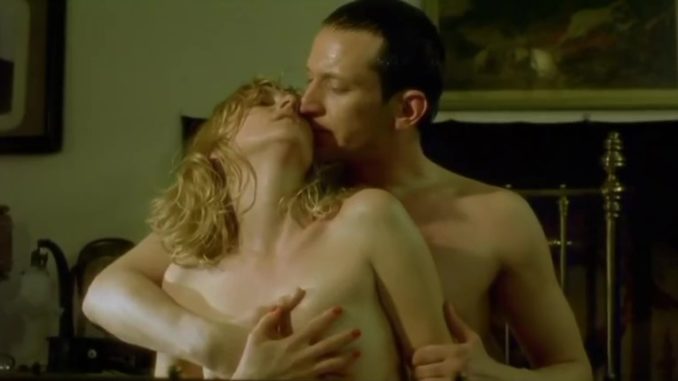 Major Stoev, head of military intelligence, shows his lust for the wife when he tells the telescope operator to focus the telescope on her legs during a surveillance operation.
The wife's husband gets captured and tortured by the order of Major Stoev. He accuses him of being an agent for the Vatican. The wife comes to Major Stoev's office to ask him where they have taken her husband. Major Stoev, without a word, pulls her inside his office and rapes her on the couch.
A few days after that, Major Stoev takes the wife to dinner and tells him that she should collaborate with them if she wants to see her husband again. The wife pours pepper on a soup and then throws the soup at Major Stoev's face. He gets mad and has her imprisoned. After five days of not having anything to eat in jail, she agrees to collaborate with Stoev's Security Service. I guess collaborating also means having sex with the prick.
The wife comes to Stoev and shows him some documents. Stoev downplays the documents and starts fucking her hard. Unlike their rape session, she's eager to do it with him this time and she even takes her clothes off herself.
The wife sees Stoev and fucks him again. After sex, she tells him that she's pregnant and if he wants the baby, he should tell her where her husband is.
Summary
Very hot. I like wives fucking other men for the sake of their husbands and enjoying it in the process. Here, the wife delivers well in that department. She fucks Stoev hard even if she hates him for arresting and jailing her husband.
Watch Clip Online
(From cutscenes.net. Not the full movie but it contains the rape scene and the two cheating scenes)
---
---
---