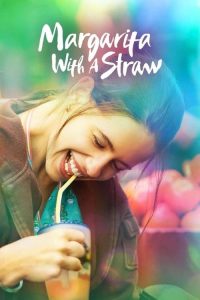 ---
A rebellious young woman with cerebral palsy leaves India to study in New York. On her journey of self-discovery, she unexpectedly falls in love.

Laila is a teenager with cerebral palsy, studying at Delhi University. She is an aspiring writer and also composes music for an indie band at the university. Laila develops feelings for the lead singer, but is heartbroken when she is rejected. Moving on from the experience, Laila is overjoyed to receive a scholarship for a semester's study at New York University. Despite her father's reservations, she moves to Greenwich Village, Manhattan with her orthodox Maharashtrian mother Shubhangini. Laila meets an attractive young man named Jared, who is assigned to help her in the creative writing class. She also meets a young activist, Khanum (Gupta), a blind girl of Pakistani-Bangladeshi descent, with whom she falls in love. Laila is enamored by Khanum's fiercely independent personality and her positive perspective towards her own disability. The two spend most of their time together, filling in as each other's caregivers. Laila becomes confused about her sexual orientation, as she is attracted to men-Jared in particular-while being in a serious relationship with Khanum. She has sex with Jared, only to regret it immediately. Laila does not tell Khanum about this encounter. Oblivious to her daughter's relationship with Khanum, Laila's mother invites Khanum to Delhi to spend the winter vacation with Laila's family. Laila ultimately finds the courage to tell her mother about her sexuality and her relationship with Khanum, both of which her mother strongly disapproves of. Laila also confesses to Khanum that she had sex with Jared and asks for her forgiveness. Feeling betrayed by Laila, Khanum breaks up with her and leaves for New York. Laila's mother is diagnosed with advanced colon cancer which has relapsed after previous treatments. Laila and her mother move past their differences while Laila tends to her mother at the hospital. The two eventually reconcile shortly before Shubhangini's death. Laila plays a recorded speech at her mother's funeral telling how much she loved her and how she was the only one who ever understood her. Laila is later seen enjoying a day in the country by herself.
|
Cheating Notes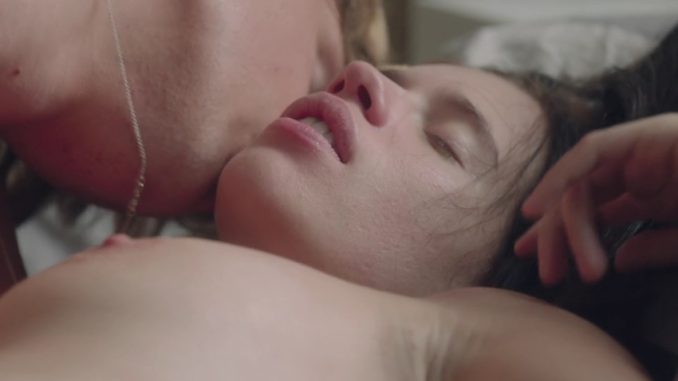 At 50:32, Laila has lesbian sex with Khanum. This officially starts their relationship. Khanum's tit peeks briefly from the side.
At 1:05:35, Leila has sex with Jared. In the longer cut of the movie (which was what I initially watched, unfortunately), their thrusting scene is cropped such that you don't see Leila's boobs. In the streams below, it is shorter but the scene is not cropped, so you see Leila's boobs and the thrusting action is clearer.
Tubitv.com (higher quality, but you need a US VPN/address)
---
---
---