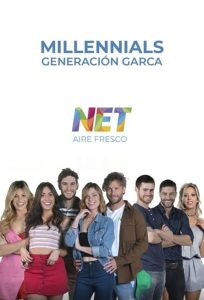 ---
Centered around 3 couples who works in a co-working space (whose owners are also among them) in Argentina as they deal with life, personal problems, and each other. Three boys work in the same office and each of their girlfriends end up becoming friends. Lies and drama build up and tie all of their lives together in a way.
|
Cheating Notes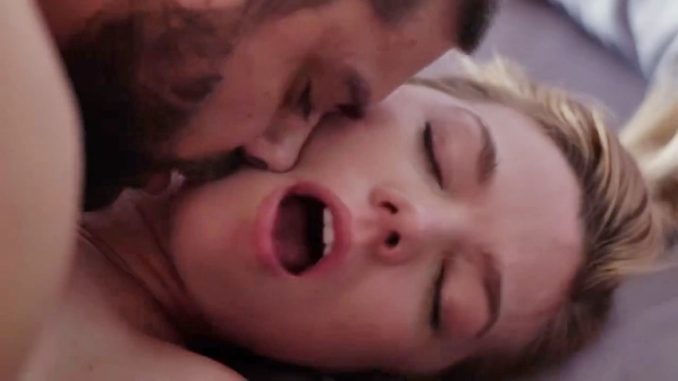 Centered around 3 couples who work in a co-working space (the owners are also among them) in Argentina and who cheat on each other's partners. The three couples, who initially are not married but one of them got married in later episodes, are the following:
Ariana and Benja (the ones who get married in later episodes)
Juanma and Flor
Alma and Rodri
As for nudity, Ariana is doing strategic nudity and is especially generous in showing her cleavage and side boobs, while the two other girlfriends usually don't take off their underwear when having sex. In season 3, a new female character shows her boobs in full when Benja fucks her a couple of times.
Season 1
S1E1
21:30 - Benja kisses Flor in a restaurant while their partners are not looking. Maybe Flor lets the kiss linger for a bit before pushing him away.
S1E2
11:23 - Flor fucks the persistent Benja. For her, it's just a one-time thing but for him, he wants it to be a regular occurrence.
S1E4
11:49 - Juanma has found out about Flor and Benja's one-night stand. He imagines a wilder sex between the two.
S1E6
10:06 - Juanma, now separated from Flor, crashes at Alma and Rodri's place. She walks in on Alma taking a shower in the bathroom, leading them to have shower sex. Juanma will get Alma pregnant.
S1E7
4:15 - Benja introduces Ariana to a threesome with a female secretary at the officemate. They are already doing the initial petting stage but Ariana is not feeling it and stops.
14:10 - Juanma and Alma talk and agree that they shouldn't do it again, but they can't control themselves so they do it again. Only their initial passionate kissing is shown.
S1E10
28:35 - Ariana finally gets her revenge on her philandering boyfriend, Benja. She fucks Lucas, a guy also using the co-working space, inside the sauna. A lot of her side boobs with possible nip slip are shown.
S1E11
01:00 - Continuation of Ariana's sex with Lucas.
26:56 - Benja walks in on Lucas trying to kiss Ariana in the office bathroom.
S1E12
26:55 - Flor starts fucking Rodrigo in the gym. He has broken up with Alma at this point because he found out about her infidelity. Juanma, still separated from Flor, walks in on them and joins them for a threesome.
S1E16
Ariana and Benja get married, but she leaves soon after to find herself, mostly due to her terminal disease. Benja will also think that she is dead but she will return at the end of Episode 17.
S1E17
29:11 - Juanma and Flor are back together, sort of. She fucks a bisexual dude (Facu) at the office while Juanma waits for her in the clothes shop and even calls her while she's in the middle of her fucking.
S1E18
00:42 - Continuation of the office sex between Flor and Facu.
Season 2
S2E20
30:00 - Juanma hits on Ariana in the gym. She earlier saw a video of Benja cheating, so she kisses Juanma.
S2E21
1:26 - Continuation of the gym tryst between Juanma and Ariana. They fuck on a gym bench. She's completely nude but his hands are covering her butt, but we see a huge part of her side boobs.
16:44 - Juanma and Ariana talk about not doing it again but couldn't control themselves, so they fuck again in the office bathroom. Only the initial kissing part is shown.
29:49 - Benja sees a CCTV recording of Juanma and Ariana fucking in the gym.
S2E22
11:14 - Juanma and Ariana kiss in the park.
21:00 - Benja confronts Juanma and Ariana in front of the others.
S2e23
12:35 - Ariana and Juanma have sex.
Season 3
S3E1
00:18 - Ariana dreams of a BDSM with two guys. She and Benja are back and living together again.
3:39 - Benja fucks a chick at the office.  She shows her tits.
15:30, 19:17 - Juanma has a BDSM threesome with a couple.
S3E3
5:27 - Alma and Rodri are now back together and living together again. I'm not sure if they got married. Juanma crashes at their place again.
24:42 - Alma and Rodri have a threesome with Juanma.
28:52 - Ariana kisses Ramiro, an older corporate type of guy who is helping her with the business side of the co-working space.
S3E5
4:40 - Alma initiates a threesome with Rodri and Juanma but Rodri stops when Juanma starts kissing him.
26:27 - The three have a threesome, with Rodri accepting the gayness factor, but only the initial kissing between them is shown.
S3E6
33:35 - Ariana kisses Ramiro in the car.
S3E8
29:20 - Juanma tries to seduce Alma on the couch while Rodri is about to come home.
S3E9
00:10 - Juanma tries to seduce Alma on the couch while Rodri is about to come home. She rejects him.
7:20, 11:41 - Juanma seduces Alma in the kitchen. He kisses her neck, cups her breasts from behind, etc. She kisses back but they are interrupted by Rodri's call.
S3E10
00:42 - Benja fucks the office chick in the kitchen of the building while an event is going on. She shows her boob again.
S3E11
16:00, 18:10 - Juanma fucks, or tries to fuck the office chick that Benja fucked in the previous episodes. She shows her boobs again.
S3E12
12:28 - Juanma and Ariana kiss in the street.
S3E13
07:55 - Ariana and Juanma argue and then kiss. She has a baby bump at this point and it's Juanma's child.
https://tinyurl.com/m3tmbn6t (thanks to ceceasr at the forum for the effort in providing these)
---
---
---