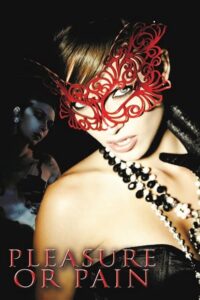 ---
Victoria is a beautiful young woman who is just beginning to get a bit of success as a jewelry designer in Los Angeles. One day she meets the handsome and wealthy entrepreneur Jack. He manages to seduce her with an irresistible combination of charm and sensuality. With him, everything is better and more intense than she has ever experienced: love, sex, ecstasy. She wants to do everything to make her lover happy. He keeps on going with his erotic games and he immerses her in a world of sexuality that she didn't even know existed. But after a while, the adventure becomes too much.
|
Cheating Notes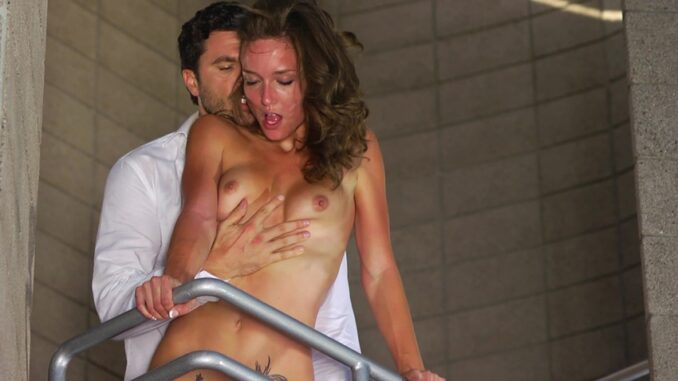 Victoria marries Jack, a successful, dominant type of guy. They have hot, exciting sex. He really loves her but he is a serial womanizer and goes back to dating women right after their marriage. Victoria, being dominated by him, has no choice but to go with his way or lose him. She comes with him when he meets his several dates and has several threesome bouts with a few of them.
Jack goes away on a trip and leaves Victoria to the care of Isabel, his hot assistant or go-to girl. Victoria swears that Jack tasked Isabel to lure her into having sex with other people. Isabel employs Rita, a hot maid, and Antonio, a hot driver, to help her seduce Victoria.
Victoria is able to resist temptation and fend off the three's sexual advances and teasings for a while. But eventually, she gives in and has a threesome with the two girls on a long dinner table (Antonio is also in the same room but he doesn't join in this time).
Later, Antonio (or a guy wearing a mask but I think it's Antonio) fucks Victoria doggy-style in front of her husband in a nightclub. Jack kneels at the end part of her sex with Antonio and kisses her while Antonio continues on banging her from behind.
Summary
The first 2/3 of the film is very hot, but then it went full-on Zalman King (artsy-fartsy non-erotic shit) in the third act. Overall, still very good, and I'll take this film over any other softcore films that Zalman King had done during the 90's and 00's.
Watch Full Movie Online
---
---
---