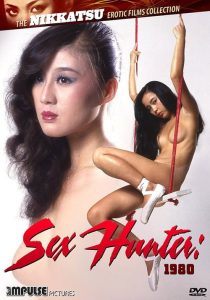 ---
After a performance of Swan Lake, prima ballerina Miki (Yukari Taguchi) is approached by Akiko (Erina Miyai)—sister of Miki's missing boyfriend Genichiro—who proposes that the talented dancer become part of her exclusive ballet school. Hoping that she might learn something of Genichiro's whereabouts, Miki agrees to go to the school, but once there discovers that she has been tricked by Akiko, whose incestuous love for her brother has turned her into an insanely jealous bitch who will do anything to win her sibling's affections. With the help of her sadistic male assistant, Akiko intends to turn virginal Miki into a sex-mad slut, hoping that when Genichiro (who, it transpires, has been living at the school ever since a terrible car crash left him in a wheelchair) sees what a whore she has become, he will reject her and fall straight into his sister's loving arms instead.
|
Cheating Notes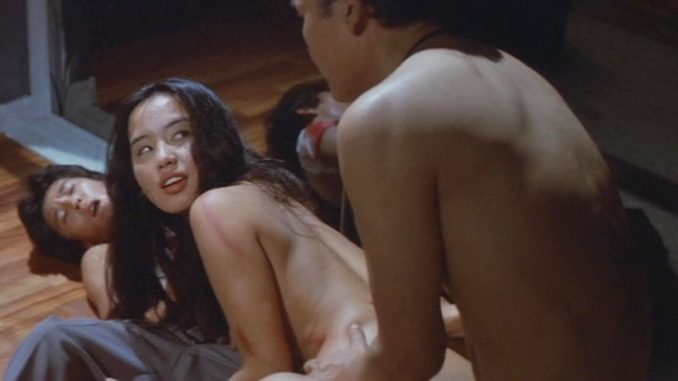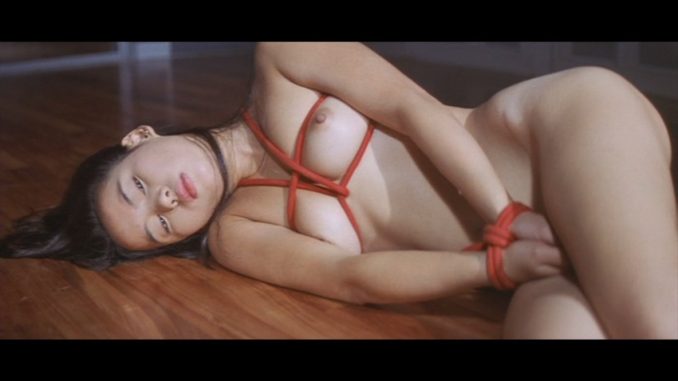 Sex Hunter opens with an exquisitely photographed performance of Swan Lake featuring Miki as the prima ballerina. After the recital, she receives numerous bouquets, one of which is from Akiko, a renowned ballerina who runs an exclusive ballet school. On her way home after the show, Miki is approached by Akiko who invites her to join her academy. Miki agrees and is brought to the isolated location at once to begin her training.
Once there Miki quickly discovers there is more to this school than meets the eye as she is thrown headfirst into a deviant cocktail of rape, incest, group sex, sadomasochism, and Coca-Cola enemas.
Miki's transformation from shy, virginal ballerina to ravenous uber-slut is represented brilliantly as the film swiftly transitions from scenes of Miki gracefully practicing her ballet routines to being bound and suspended from the ceiling expelling Coke from her asshole as her SM trainer leeringly looks on.
As with most pink films, the theme of liberation via domination is the central focus here. Once Miki has become a masochistic [email protected] she discovers her estranged (and now crippled) boyfriend is being kept on the school grounds by his incestuous sister - who, incidentally, happens to be Akiko - and attempts to escape with him which ends in some aggressive wheelchair-sex / near-death fall that earns Miki a severe beating/rape combination courtesy of Akiko and her sadistic assistant.
In a magnificently lit, rain-drenched scene, the film's conclusion shows Miki transcending Akiko's heights of perversion and taking her sexual liberation to the limit as she indulges in a depraved ménage à trois with her crippled & bleeding boyfriend and her SM mentor.
-- IMDB review
Summary
Pretty fucked-up but highly erotic. Extreme cuckolding at its finest. Watch it with subtitles to enjoy this film better.

Watch Full Movie Online
---
---
---