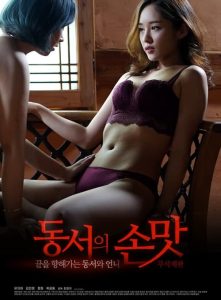 ---
Newlywed couple A-yeong and Kwang-soo is at the edge of a cliff. After five months of opening a small restaurant in his brother's cabin, Kwang-soo, who struggles to attract customers, even works part-time at a parking lot to pay back the rent to his brother Kwang-choon. After hearing about this, Kwang-choon tells Kwang-soo that he will waive the cabin rent until his business becomes stable. Kwang-choon's kindness has a hidden objective: he has his eyes on his younger brother's young and pretty wife, A-yeong, for a while. Kwang-choon takes advantage of A-yeong's suffering and hardships in life and demands to have a physical relationship with her. In order for A-yeong to protect her marriage with her husband, she allows herself to have sex with Kwang-choon. During the day, she's a sex slave to his brother-in-law, and by night, she's a quiet hostess in their restaurant. While A-yeong walks a dangerous path between her husband and his brother-in-law's bedroom, Kwang-choon's wife Hyo-seong, who is suspicious of her husband's affair, is astonished when she finds out that his lover is his younger sister-in-law, and decides to have her revenge. Will the two women be able to escape the tangled web of their relationships and find true happiness?
More Info: TMDB
|
Cheating Notes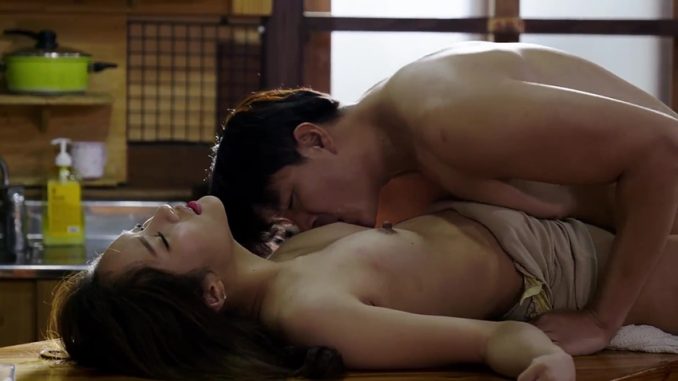 The younger brother's wife (Kim Ji Ah) comes to the older brother's house to do some chores around his house (34:49), perhaps as part of the couple's payment for their debt. She even encounters the older brother's wife on the doorstep on her way out. When they get alone inside the house, the older brother tries to kiss his sister-in-law. She rejects him and slaps him and comes running to the parking lot where her husband is working to tell him what happened. But when he sees her husband doing his part-time work as a parking attendant, she pities him and returns to her older brother-in-law and decides to fuck him.
The younger brother's wife gets to be alone with her brother-in-law's wife later. She gives her a massage after she did her yoga. It becomes sexual between them and they have lesbian sex.
The younger brother has a drink with his older brother's wife, and when she gets drunk, he rapes her while she's semi-unconscious and records them doing it through his phone. We find out a little later that his older brother put him up to it. He uses the video recording as a reason to leave his wife.
The younger brother's wife pleads with his brother-in-law not to leave his wife. The older brother gets mad and fucks her hard. Their lovemaking eventually stabilizes and is the wife's best cheating scene. I like the part where the older brother fucks her while she's sitting on the kitchen top and later while she is leaning against it.

Watch Full Movie Online
---
---
---