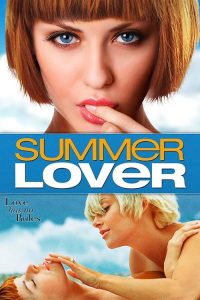 ---
Sappho, a newlywed American wife, with her husband on the Greek island Lesbos, goes through the pain of unrequited love to a young woman, very much like the namesake poet in ancient times.

"And? What comes next?" "It's lost. We'll never know." "Perhaps we should decide for ourselves" Sappho is a provocative and passionate love story set in the 1920s. Millionaire's daughter Sappho Lovell arrives on the Greek island of Lesbos for her honeymoon with her artist husband Phil. There she meets Helene, the daughter of a Russian archaeologist, and she falls in love with her. As our three lovers live out a complex girl-boy-girl sexual triangle, Sappho also comes to believe that she is the reincarnation of the ancient poetess Sappho - that Sappho who first put the "lesbian" in Lesbos. However, our modern Sappho does realize how the ancient Sappho's legend ends... Inspired by the poems of Sappho.
|
Cheating Notes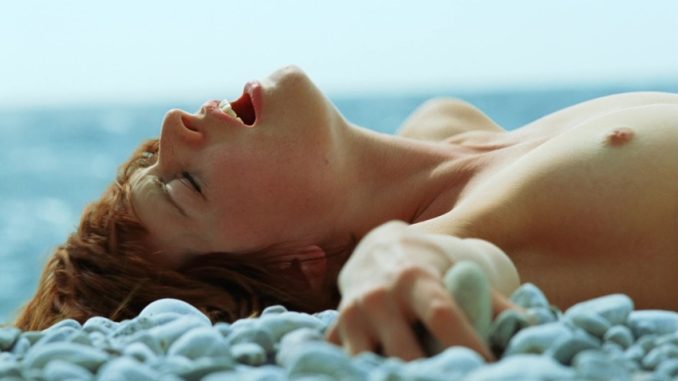 Sappho has sex with her husband several times in the movie.
While her husband is busy painting at the place they're staying at, Sappho roams the island and meets Helene, the daughter of a Russian archaeologist who is on the island doing some artifact digging. Helene first kisses Sappho while they are on a cliff (27:55 but she doesn't fully kiss her back at this point. Eventually, Sappho falls for her the more they hang out. They have sex two times in the movie, the first on top of a rock surrounded by seawater (50:00), and the second on the beach (57:06). In the case of the latter, her husband is initially with them but walks out on them before they have sex because he doesn't like how their conversation is going.
After beginning her affair with Helene, Sappho tells her husband about it and suggests that they should have a three-way relationship of some sort. However, she gets jealous when she finds them kissing after Helene posed nude for his painting (1:04:10). She lashes out at them during dinner, which will lead to Helene and her husband fucking (1:09:40).
Summary
The movie's pretty hot. It is well-shot too, both the sceneries and the sex scenes. The wife is attractive, especially after he cut her hair short and color it blond (or you might prefer her before her haircut: with long, brunette hair).
---
---
---