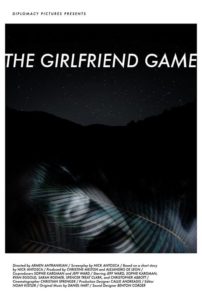 ---
An erotic thriller about a twisted game a couple plays at bars, until one night, things get out of hand. The story takes us onto a nightmarish, psychosexual journey, and gradually, the true nature of their relationship comes to light.
|
Cheating Notes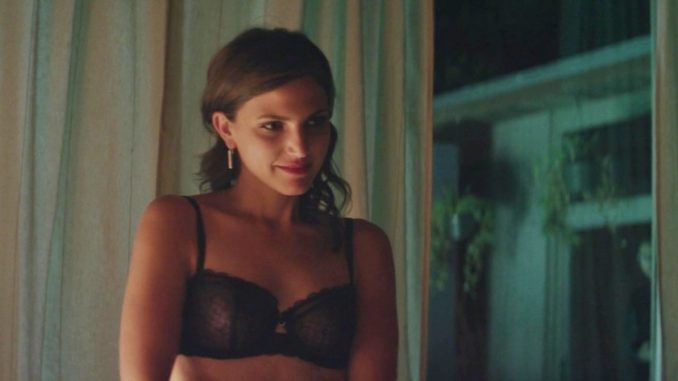 Ben and Dani play this game where he lets some random guy hit on her in a bar. Then, he interrupts them and he uses his pick-up line on her. He is supposed to sweep her off her feet with his awesome pick-up line, enough so that she gets horny and kiss him in front of the random guy. If you ask me, his pick-up line is lame. She's probably just humoring him to stroke his ego. They go home and have sex after that, with him getting pumped up and horny because he thinks that he just dominated/out-alpha-ed another guy (lol, what a loser). Anyway, the prick's gonna get what's coming to him.
With Dani being reluctant, she and Ben attend the birthday party of his ex. He makes her jealous with the way he's talking to his ex and touching her. Plus, he even compares them and tells her she's predictable/unadventurous compared to his ex.
The couple goes to a bar after the party. This is where Dani gets her revenge. So they start their game again because he wants it. Some attractive guy starts hitting on Dani. Before Ben knows it, she starts leaving with him and even when he catches up to them and delivers his line, his girlfriend and the guy just shrug him off. Dani proceeds to take a ride with the guy, leaving Ben at the side of the road.
Ben goes after them in his car but to no avail. Dani texts him that she'll go home, but she's lying, just so he will not go after them. When Ben comes home, he doesn't find Dani there.
Anyway, Ben eventually gets to the place where Dani and the guy went. He can see them sitting on a bed from outside the window. You really have to skip reading this and just watch the scene to appreciate it but if you want the outline, here it is:
Ben sees Dani and the guy talking on the bed. He texts her and asks if she's enjoying herself.
As if in response, Dani starts making out with the guy, lies on the bed with him and makes out more.
Ben takes a picture of the two and sends them to Dani.
Dani looks at the picture on her phone, then she looks at Ben outside the window with an outraged look on her face. Then, she takes her dress off in front of the guy, smiles at him, then closes the window curtain on her bf's face.
Dani calls Ben and lets him listen to her moaning as she fucks the guy.
Ben jerks off to the sound of his girlfriend fucking the guy.
Summary
Hot. Very.


Watch Short Film Online
The Girlfriend Game from Armen Antrani on Vimeo.
---
---
---