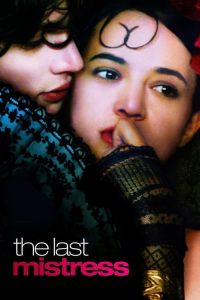 ---
Secrets, rumors and betrayals surround the upcoming marriage between a young dissolute man and virtuous woman of the French aristocracy.

At 30, boyish penniless aristocrat Ryno de Marigny has separated from Villini, a passionate Spaniard and his mistress of 10 years. He's now in love with Hermangarde, a young, wealthy, and titled virgin. Days before the wedding, the bride's grandmother sits Ryno down and insists on knowing if his affair is over. He relates a story of passion, which we see in flashbacks, swearing he loves only Hermangarde. After the wedding, the couple moves to a castle by the sea. And Villini? Can passion survive disgust and self-loathing?
|
Cheating Notes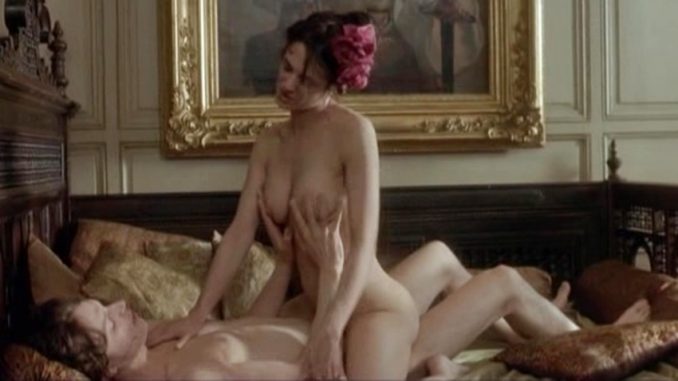 Ryno relates to his fiancee's grandmother how he met Vellini, his mistress of 10 years. She was married to an old, rich baronet then. She was a challenge to him so he pursued her. One day at the park, he kissed her forcibly while they were both on horses, which her husband saw. The old man challenged Ryno to a duel to defend his honor. Ryno intentionally lost to him in their duel, which earned him a gunshot wound to the chest.
While Ryno's chest wound was being tended to by a doctor, Vellini came and licked the blood from it. When he recovered, Vellini visited him and told him that he won her heart, that he could now have her. So she fucked him (48:10), usually visiting him early and leaving just before dawn. She then left her husband for him.
Ryno and Vellini lived together and she bore him a daughter. When their daughter died due to an ailment, they separated but remained friends, or more accurately, friends with benefits. While each of them was with someone, they met and fuck (1:05:44).
Ryno eventually marries his fiancee. Vellini comes and lives in the village near the palace where the couple lives and she continues to meet and fuck Ryno (1:33:40).
Watch Full Movie Online
With English subtitles.
---
---
---