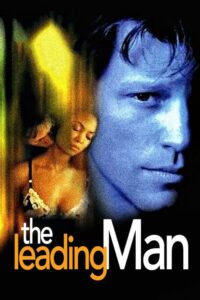 ---
Successful playwright Felix Webb has a new play, 'The Hit Man', in rehearsal. Directed by his old friend Humphrey, it is already being hailed as a masterpiece; but Felix can't enjoy his success. He has fallen passionately in love with Hilary, a beautiful, fiesty young actress, and is preparing to desert his perfect family, his wife Elena and three lively children. His intolerable situation is further complicated when Humphrey casts Hilary as one of the leads in 'The Hit Man'. Enter Robin Grange, a charismatic young Hollywood actor making his London theatre debut. Robin is attractive, charming and dangerous, and soon inveigles his way into everyone's life. He ingratiates himself with the cast and, quickly grasping Felix's dilemma, sets about weaving his web of mischief. He suggests that if he were to seduce Elena, she would be distracted from Felix's affair, regain her self respect, and perhaps even willingly part from the unfaithful husband to whom she clings...
|
Cheating Notes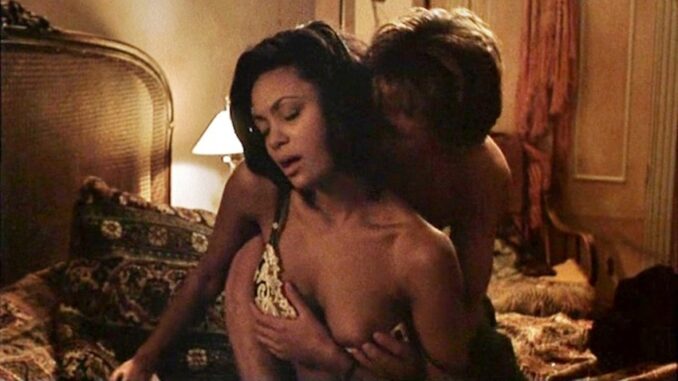 A playwright is in love with his mistress (Thandiwe Newton), a stage actress. An American actor (Jon Bon Jovi) offers to seduce his wife (Anna Galiena) so that she can divorce him without too much heartache. Trouble is, the actor also seduces the playwright's mistress and goes as far as petting with her on the bed.
At 54:30, the actor comes to the mistress' place to practice a script with her. Of course, he hits on her. While she is talking to the playwright on the phone, the actor lifts her dress up and inserts his hand inside her panties. She's kind of stopping him, but not too hard. When she gets off the phone, they talk and then they kiss. Then, they proceed to make out and pet heavily on the bed, with her undressed down to her bra and panties. But when he tries to remove her panties, she stops him and they get up and sit on the bed. She tells him that she's in love with someone, that's why she can't go all the way with him. He starts seducing her again. He lowers her bra down, caresses her boob and fondles her tit while kissing her on the neck. But in the end, she is able to resist the temptation and tells him to stop and leave. He leaves a kiss mark on her neck which the playwright will notice later.
At 1:07:42, the actor fucks the wife while they are practicing a script on a bed on stage. Only the initial kissing and petting part is shown.
Summary
The seduction/petting scene between the actor and the playwright's mistress is HOT.
Watch Full Movie Online
---
---
---