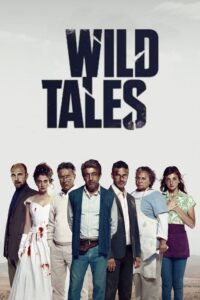 ---
Six short stories that explore the extremities of human behavior involving people in distress.

(1) "Pasternak": While being on a plane, a model and a music critic realize they have a common acquaintance called Pasternak. Soon they discover that every passenger and crew member onboard knows Pasternak. Is this coincidence? (2) "The Rats": A waitress recognizes her client - it's the loan shark who caused a tragedy in her family. The cook suggests mixing rat poison with his food, but the waitress refuses. The stubborn cook, however, decides to proceed with her plan. (3) "The Strongest": Two drivers on a lone highway have an argument with tragic consequences. (4) "Little Bomb": A demolition engineer has his car towed by a truck for parking in a wrong place and he has an argument with the employee of the towing company. This event destroys his private and professional life, and he plots revenge against the corrupt towing company and the city hall. (5) "The Proposal": A reckless son of a wealthy family has an overnight hit-and-run accident, in which a pregnant woman gets killed. He wakes his parents up and his father calls the lawyer. The parents propose to pay the groundkeeper to take the blame for the boy. Soon the father discovers that he is a victim of extortion of his lawyer and the public prosecutor in charge of the investigation. What will be his decision? (6) "Until Death Do Us Apart": During the wedding party, the bride discovers that her newlywed husband has been cheating on her with one of the guests, and she decides to pay him back.
|
Cheating Notes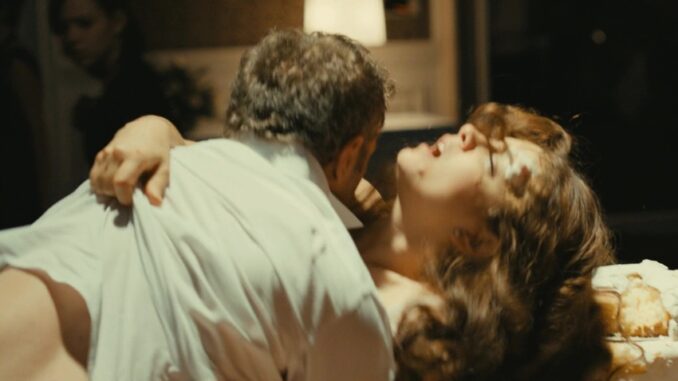 6th Segment - "Until Death Do Us Apart"
During a couple's wedding reception, the bride finds out that her new husband is cheating on her with his hot co-worker who is there as one of their guests. She goes up to the rooftop of the building and cries, not knowing what to do. A cook who happens to be there, having his smoke break, consoles her successfully, which leads to them fucking. Her groom comes up later and finds them doing it in the act. Must watch for the intensity of the drama to appreciate.
Watch Full Movie Online
Vikv.net (with English subtitles)
---
---
---