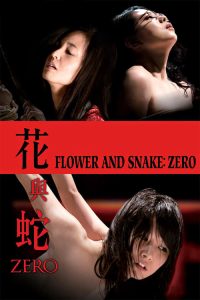 ---
Misaki Amemiya is an assistant inspector for the Metropolitan Police Department's Community Safety Bureau who becomes ensnared in a trap while investigating a mysterious illegal video website called "Babylon". Soon, she's bound and tortured along with Shizuko, a wife who is there to pay off her husband's debts, and a horny, undersexed housewife named Ruri.
|
Cheating Notes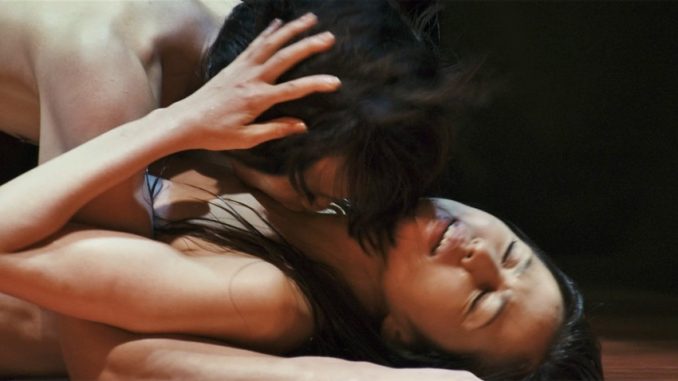 (Spoilers!)
Ruri is a seemingly normal housewife whose mysterious husband (his face isn't shown until the end) is always busy. It turns out that she's a horny one. She imagines taking her clothes off in front of a delivery guy and she actually goes to the park and flashes a young handsome stranger and lets him finger her pussy while he masturbates on the bench.
One day, Ruri comes across a streaming website showcasing BDSM. In it, she sees a  live BDSM stream of Shizuku, who, we will learn later, is doing these shows because of her husband's debts. When an invitation to watch one of Shizuku's live streams is given, she takes it and goes to the show and actually gets included in the show with Shizuku and the lady cop.
(Spoilers! Spoilers!)
While she is with the syndicate running the live-streaming site, Shizuko gets close to Eddie, a young man who is sometimes part of the show and sometimes does the cleaning at the venue. In the final show, she makes love to him willingly on stage, and that's in front of her husband, who is there to supposedly pay off his debts to the syndicate. After they have sex, the host reveals that they are mother and son, with Eddie a product of Shuzuki's gang-rape experience when she was still a student!
Ssoap2day.to (turn the English subtitles on in the settings)
---
---
---