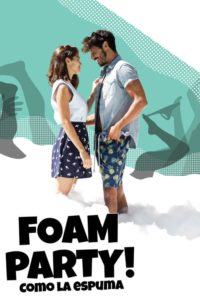 ---
A message circulates from mobile phone to mobile phone. A bunch of strangers meet in a mansion. They come searching for sex, but never has an orgy been so full of love.

Milo is a young man still with the trauma by the accident that caused his paraplegia. Desperate, Milo's partner and friend Gus calls a friend of his own, transsexual Camilla, asking to make a party to celebrate Milo's birthday. Sending a message to everyone, Camilla organizes an orgy in Milo's big mansion, meeting unexpectedly a few hundred people to have sex in an indiscriminate way. Among the assistants to the orgy there are several stories: Elisa, a young shy and romantic girl looking to know if she has a wild side like her friends, who meets Jorge, a nice boy more experimented in life and sex than her; Marta and Jesús, a thirty-something marriage trying to recover their lost passion of youth; Rubén, Isma and Pato, three friends who hope to have sex with as many girls as they can; Susana, a mature woman looking for somebody important for her; and finally Mario, Milo's former love of the high school. According the feast turns more crazy, Marta and Jesús go separately to live new ...
|
Cheating Notes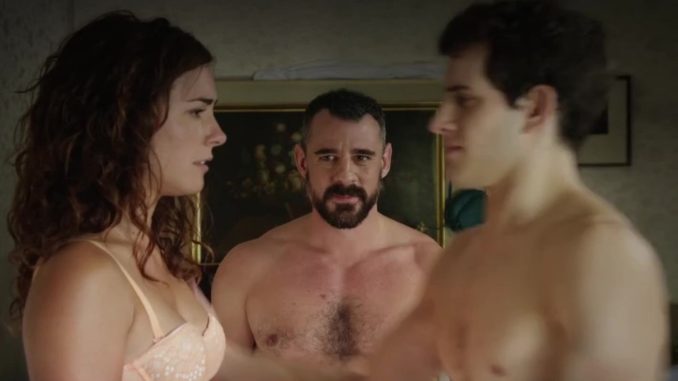 Let's focus on the married couple who joins the orgy, Marta and Jesús. Marta is eager to join the party while Jesus is quite reluctant. They get separated at the party, mostly because of Marta. Jesus ends up getting jerked off by a guy while they watch three guys get it on. Marta, meanwhile, gets it on with a young male virgin (their sex mostly not shown, just their kissing in the beginning) and a muscular brute (some of their sex shown). She doesn't enjoy fucking the young male virgin much, as she is just egged on by the brute to do it, but she does enjoy getting fucked by the brute himself.
In the end, the couple decides to separate as they now know their true selves and can't possibly keep on living a boring life together.
Watch Full Movie Online
Note: The movie is divided into two parts below. Scenes of the wife with the two guys start at the beginning of the 2nd video. Then you can jump to 5:38 min for the continuation, then to 17:04 for the pumping scene.
Part 1

Part 2

---
---
---