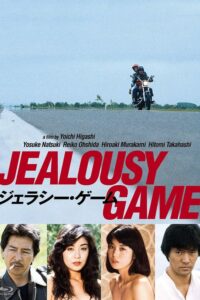 ---
Set in the wilderness of Hokkaido, the story of a couple in their 30s and a couple in their 20s is drawn, and the subtle emotions of the two men and women are depicted with intense Eros and delicate images under the theme of marriage exchange. Casting is a unique Eros masterpiece called Yosuke Natsuki and Reiko Oshinoda for couples in their 30s, and Hiroaki Murakami and Hitomi Takahashi for couples in their 20s.

The story of a married couple in their 30s and a younger, unmarried couple in their 20s who meet on a road trip and exchange partners because of each couple's bickering.
|
Cheating Notes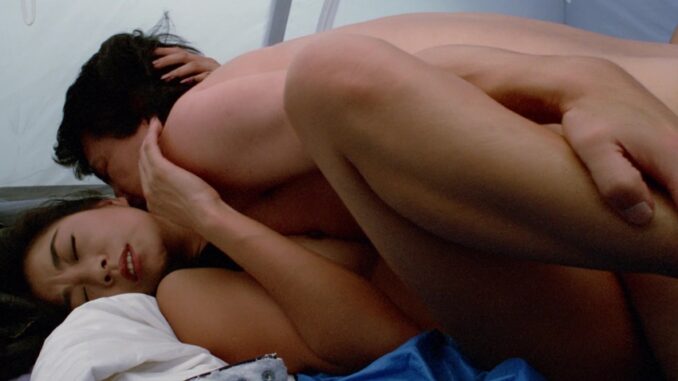 Shinichi (husband) and Haruko (wife) are a married couple in their 30s and on a road trip to Hokkaido on his Harley-Davidson motorbike. Things start out well and they even have sex inside their tent, but a phrase uttered by Haruko while they are fucking brings out memories of her infidelity and so they start quarreling and Haruko chooses to hitch a ride from someone else. She gets a ride from Eiji who is riding a sports car. Eiji and his girlfriend, Yoko, are also on a road trip and they also began to quarrel and Eiji also left Yoko somewhere on the road. Incidentally, Shinichi comes across Yoko (how can't he, when she is lying in the middle of the road so he really has to stop or else he'll run her over?) and gives her a ride as well.
So from this point on, the two guys have officially swapped passengers. But as the movie progresses, they have swapped sexual partners as well.
Shinichi and Yoko sleep in a tent and have sex in it, with Yoko making the first move. They also fuck on his motorbike and in a hotel room later, where she makes this certain pose after sex to increase the possibility that he will get her pregnant.
Meanwhile, Eiji fucks Haruko in an onsen when it turns out that they have to share a single room because there are no other available ones. Haruko says no at first but that's short-lived as Eiji attacks her neck, breasts and lips with kisses. In the morning, Eiji fucks Haruko again. Later, they also fuck in his car after he had a fistfight with three guys who lusted on her at a bar (who wouldn't when she dances sexily without even trying hard?).
There's a funny trade of insults between the wife and the girlfriend when the already exchanged couples catch up with each other on the road.
Summary
A nice movie, the dialog and drama among the four main characters are well-written, enough to convince me that their unplanned changing of partners on the road is possible. Plus, Japan's 80's countryside is fricking beautiful and to enjoy it on a motorbike should be a no-brainer.
I like the sex scene of the wife and the younger guy in his car the most because they were involved in a ruckus before that which seemingly made them hornier.
Watch Full Movie Online
Dandanzan.com (with English subtitles)
Film1k.com (with English subtitles, but good luck with the pop-ups, just don't click anything once the movie starts)
---
---
---