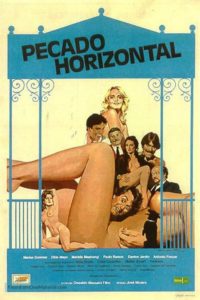 ---
Marcos, Bruno and Guina meet after 15 years in their hometown, on Guina's father's wedding day. Instead of attending the ceremony, they go to a bar and start remembering the past, along with their sexual adventures.

Marcos talks about Tininha, whom he took to the only hotel in the city posing as her father so that the staff would let them in. While they were making love in bed, one thing led to another that required Marcos to seek the help of the front desk staff.

Bruno reminisces about the time he visited his uncle Diocleciano, who had married a 30-year-old girl, a model of virtue for the entire city, and whose beauty drove men into madness.

Guina, the youngest of all, remembers how he won a bet with his friends when he was twelve. He bet them that he would be able to bed a hot, young lady that lived in their neigborhood and that they would get to see it with their own eyes. It was the first time in his life that he went to bed with a woman.

The church bells announce the end of the wedding. The guests leave the church and the biggest surprises happen as the three men meet the people from their past. NEVER HAVE SINS BEEN TOLD SO MUCH IN SO LITTLE TIME.
|
Cheating Notes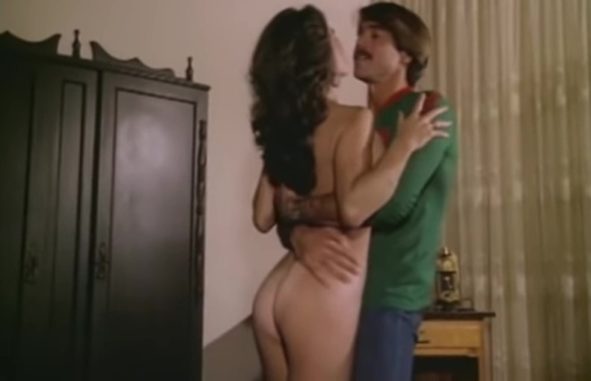 In the second story, Bruno visits his old uncle who has a 30-year old hot wife. She seems to be open to Bruno's flirtations, even playing footsie with him under the table, however, Bruno cannot bonk her because his uncle's dog is always on guard. So when he gets his chance, he tranquilizes the dog and hides it somewhere in town. He calls his uncle on the phone, covering his mouth with a piece of cloth so that he can't recognize him, and pretends that he kidnapped his dog. He makes him run all over town, giving him clues as to where the dog is, while at the same time, he bangs his wife.
In the end, his uncle finds the dog, comes home and finds him fucking his wife. He sets the dog on him while his slut wife gets a pass just by kissing him on the cheek and giving him some excuse.
The situation is quite sexy, lots of cheating sex scenes, and the wife (as well as the two other female actresses in the other stories) looks great naked.
---
---
---