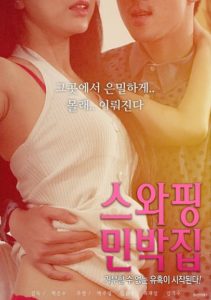 ---
A young couple travels to a guest house run by another couple. The allure of this place is that it can arouse the sexual fantasy of new couples through swapping partners between the guest couple and the couple who runs it.
More Info: TMDB
|
Cheating Notes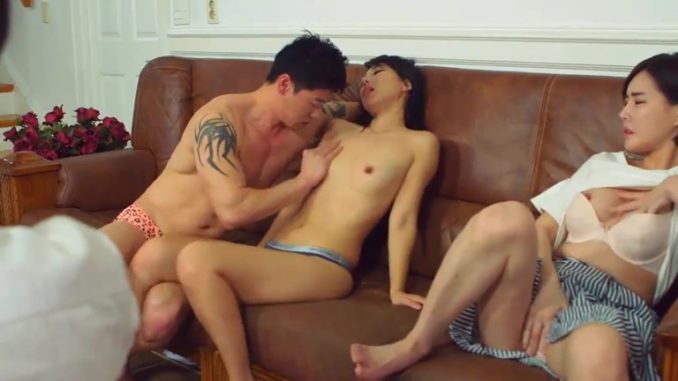 A new couple stays in a guest house and swaps partners with the couple who runs it. They have several sex scenarios which are quite hot:  swapping with both couples in the same room, swapping with each couple in a different room, husband fucking wife in front of the other couple and then later just in front of the other guy, and wife getting fucked in front of her husband.
Now at the end of the movie, the wife of the guest house owner is the one who leaves with the male guest while the guest wife remains with the guest house owner. Either they have decided that the other couple's partner is more right for each other so they swap permanently, or it's a plot twist where, from the beginning, it's really the male guest and the guest house owner's wife who are really married and they just pretended that she is the wife of the guest house owner as part of their role-playing. If that's the case, then the scene where the male guest is masturbating while watching the guest house owner fuck his 'supposed' wife on the sofa is made even hotter because it would mean that he's actually watching his own wife getting fucked by the guest house owner.
Watch Swapping Guest House Full Movie Online
---
---
---