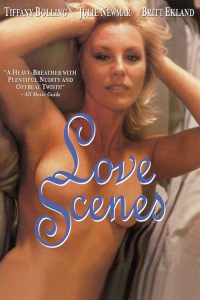 ---
Acclaimed actress Val Binnes decides to play a bold and uninhibited role in a controversial new movie for her ambitious, but neglectful and self-absorbed director husband Peter. Val finds herself becoming too caught up in the risqué part, throws caution to the wind, and has an adulterous affair with her hunky, but arrogant leading man Rick. Can Val and Peter's marriage survive the pressure and problems of making the picture?
|
Cheating Notes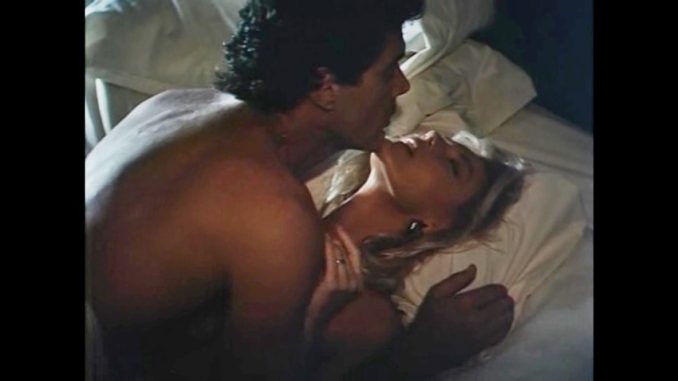 Val gets turned on and even cums while shooting a love scene with her co-star Rick (whom she initially finds obnoxious and egotistical) in front of her director husband Peter and the film crew. She runs out of the set embarrassed.
Val and Rick shoot a love scene again, and she shows her boobs to the camera this time (43:31). She tells a female crew after that she's so turned on and even forgets to button her shirt after the shoot. Her husband gets mad about it and tells her to button her shirt up because the crew is looking at her breasts.
Val comes inside Rick's hotel room, which is just beside her and Peter's room, and fucks him (51:49). She shows reluctance initially but as Rick says, she didn't come there to talk. Her husband sees her come out of the room after. He surprises her when she comes out of the shower just by standing silently at the door. A jumpy wife is a guilty wife, but he doesn't confront her at this point.
Because of the passionate love scenes that Val did, Peter changes parts of the movie script and makes her a cheating wife and Rick her lover. In one scene they do,  Rick ties Val up and fucks her in front of a rich, old art collector and his women. He then lets the old man take over in fucking Val.
Peter asks Val if she's fucking Rick during dinner. She replies "no and he knows it," and even cries, like she really believes her own lie.
During a party, Rick wants to take Val to one of the rooms upstairs, even if her husband is there and is looking at them while he's hitting on her. Rick ends up taking another woman to fuck upstairs. Val peeks at them at the door and gets surprised again when she finds that her husband is suddenly standing behind her.
Summary
Another movie with a poster that gives you the impression that it's your usual softcore romp but it actually has a decent plot, plenty of dialog, and is hot.

---
---
---