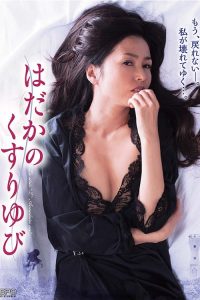 ---
Midori feels anxious about her uneventful life with her uninterested husband and begins a physical relationship with Matsushita, the suitor of her daughter Maya and a junior work colleague of her husband. From then on, Midori and Matsushita lose themselves in forbidden pleasures...
More Info: TMDB
|
Cheating Notes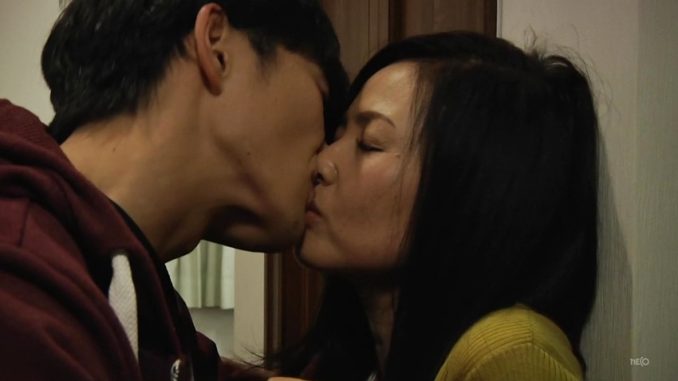 Episode 1
Midori is the mother of Maya. They dine with her husband and Matsushita, Maya's suitor and a junior work colleague of her husband.
Midori sees Maya kiss Matsushita in an alleyway. It's an unassured kiss so I don't exactly know what's up between them but let's just assume that they have become a couple at this point.
Perhaps because of loneliness from being neglected by her husband, Midori visits Matsushita at his place. He is shocked but dates her anyway beside a lighthouse nearby. He makes a move and kisses her. Although she lets it linger, she doesn't really kiss back at this time.
Midori have a drink with her daughter and her boyfriend in the living room. Her husband calls, giving an excuse for why he can't come home that night, but he is actually with his young mistress and has sex with her. Maya gets drunk and dozes off. After carrying his girlfriend into her bedroom, Matsushita tries to kiss Midori again. She refuses initially but then gives in. He impliedly eats her pussy while they are in a standing position.
Episode 2
After her daughter leaves home for the day, Midori receives Matsushita and starts making out with him. Maya unexpectedly returns and nearly catches them in the bedroom. Matsushita has to hide inside the bedroom while Midori talks to her daughter just outside the bedroom door. The two resume their make-out session after Maya leaves again.
(Spoiler)
We find out that Maya actually knows that something is happening between her mom and her boyfriend. Through flashback scenes, we see her witness the two kiss/fuck on that night that they had a drink. We also see her follow her mom go to her boyfriend's place and witness them having sex through a window at the back of the house.
Maya has revenge sex with a middle-aged man in an empty park at nighttime. In a later scene, she also has a tryst with the man in his car right after saying goodbye to her boyfriend.
Midori finds bondage magazines in her daughter's room.
Midori has sex with Matsushita at his place. This is their best sex scene, as they do it in the bedroom and Midori gets naked down to her panties.
Episode 3
Midori buys a bondage magazine from a store, reads it, and then comes to Matsushita's place and has sex with him.
Maya, disguised in a blonde wig and wearing a BDSM outfit under her coat, makes her mom follow her while she is hanging out by the lighthouse near Matsushita's place. Midori, not realizing that she is her daughter, follows her and witnesses her get fucked by her lover (the middle-aged man who fucked her at the park) at the back of a building.
Maya orchestrates for her mom and her boyfriend to come to an abandoned unit in a building and reveals to them that she knows about their affair. She also brings her lover there.
Episode 4
We see Midori and her husband in separate after-sex scenes with their respective lovers.
Midori starts hanging out with her daughter's lover (the middle-aged man). He seems to be a doctor of some kind. We see them hold hands inside the car.
Midori's husband fucks his mistress.
Midori comes to Matsushita's place and makes out with him.
At the end of the episode, Midori's husband comes home and finds her fucking her daughter's lover in the bedroom. He doesn't make his presence known but instead, cries silently and leaves his wedding ring on the dining table, indicating that he will divorce her.

Watch Trailer
With English subtitles.
More info for Naked Ring Finger (2014)
---
---
---