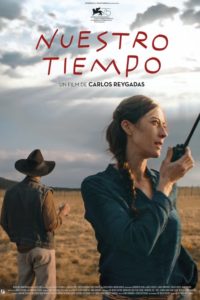 ---
A family lives in the Mexican countryside raising fighting bulls. Esther is in charge of running the ranch, while her husband Juan, a world-renowned poet, raises and selects the beasts. Although in an open marriage, their relationship begins to crumble when Esther falls in love with an American horsebreaker and Juan is unable to control his jealousy.
|
Cheating Notes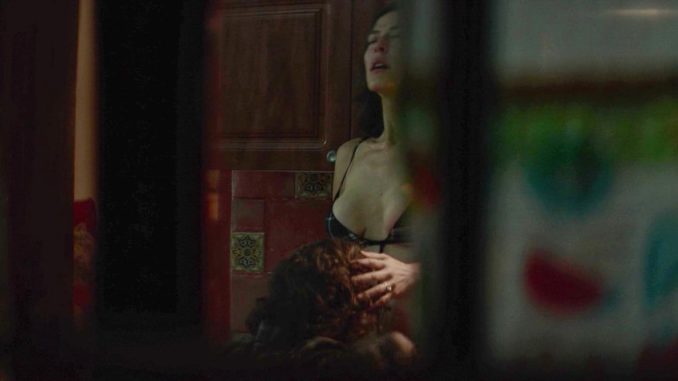 Although Juan and Esther are in an open marriage, Juan gets upset when Esther doesn't tell him that she started an affair with their friend Phil, a horse trainer. It's only when he catches her through her cellphone that she tells him about it. She claims it's because she's waiting for things to settle down before telling him or some excuse.
The affair starts when Phil takes a ride with Esther when she goes to the city. She calls Juan from the city, telling him that she is going to stay at Phil's place that night so that they can get a head start with their work. When she comes home, Juan asks her if it was a good fuck last night. She laughs at first, and then she tells him that they did a couple of kisses, that Phil told her he loved her body and asked if he could touch her. Juan asks if she likes him. She replies that they just got drunk and wasted, that's all. So we can't really tell if she fucked Phil that night but she probably did.
At 1:01:55, Esther and Phil fuck in a hotel. Juan checks Esther's phone later and finds out about it. They have several arguments which lead to Phil not showing up for a while. Esther becomes depressed and agitated. Juan realizes that it's because of Phil so he sends a letter to him, telling him to resume his affair with his wife.
To make up for the absence of Phil, Juan sets an old friend of theirs to fuck Esther. Based on the dialog, the guy may have fucked her before. Juan sets up the room for them, then he hides and watches them fuck at 1:46:29.
Phil returns to the couple's life. At 2:06:30, Juan sees him and Esther making out in a room during a gathering at the couple's house. He tells his wife to go to their cabin with Phil.
At 2:12:51, Esther and Phil fuck in the cabin. Juan tries so hard to watch them, even climbing on the window ledge to get a good view.
Watch Full Movie Online
---
---
---