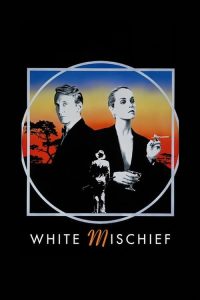 ---
A millionaire past his prime and his young wife arrive in Kenya circa 1940 to find that the other affluent British expatriates are living large as the homefront gears up for war. They are busy swapping partners, doing drugs, and attending lavish parties and horse races. She begins a torrid affair with one of the bon vivants, and her husband finds out and confronts them. The husband and wife decide to break up peacefully, but the bon vivant is murdered and all the evidence points to the husband.
|
Cheating Notes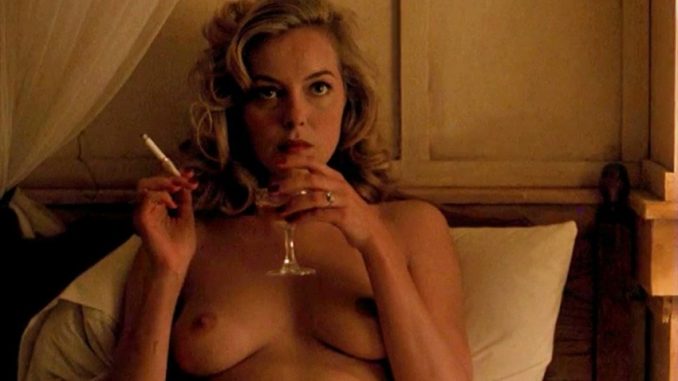 A millionaire past his prime and his young wife, Diana (Greta Scacchi) arrive in Kenya circa 1940. Diana's husband introduces her to Lord Joss Erroll, a playboy and fourth in line to the Scottish throne. She takes a photo of him because she says that her husband insists that she takes photos of anything that takes her fancy. Uh-oh, it looks like from the get-go, the husband is already in trouble.
Diana and her husband spend the night in the mansion of an old friend of his. The said friend peeps at Diana taking a bath through a peephole (16:15).
During a dance (20:00), Joss asks Diana to dance with him (she is with her husband). He then tells her on the dance floor that he wants to make love to her. She is offended at his audacity, telling him that he can't just do that.
Diana spends the weekend with her friend and another male companion on a beach in Malindi (28:14). Joss is there and joins them. He strips down to his swimming trunks in front of Diana before going to the water. Diana likes what she sees, and with her attraction and curiosity towards him already built up at this point, she follows him into the water. She then takes off her clothes, revealing her boobs to him, and then she makes out with him in the water. This scene is very sexy.
Diana and Joss make love that night, but we only see the after-sex scene, where she's completely naked in bed. They also have an after-sex scene at 49:39 where she's also naked in bed.
Diana's husband gets subjected to several embarrassing cuckolding treatments including:
Visiting Joss in his office and pleading with him to stop his affair with Diana.
Going to a club to tell his wife, who is with Joss, to come home that night, but she won't and says she wants to sleep in the club, and then asking Joss to take his wife home later, but he won't because he tells him that she will be spending the night with him.
Having dinner with friends, but his wife is beside Joss instead of his, and she leaves with Joss while his wife's friend is the one who accompanies him home.
Summary
Quite hot, and would have been very hot if there was a proper sex scene with pumping action. Greta Scacchi looks mighty fine here.

Watch Full Movie Online
---
---
---