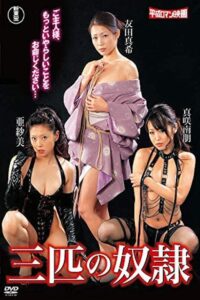 ---
Three different tales of three different women and their dominant bondage master are intertwined into one in this bondage film. Natsuko is bored with her marriage, and her husband hires a bondage master in order to discipline her in their home. Yoshimi works in an office during the daytime, but enjoys being humiliated during the night. Aki works at an S&M club as a sadist, until she discovers her true calling is being a masochist slave. All three are in love with Kajiwara, a dominant bondage master who punishes them in intricate and graphic ways. Their separate stories cross paths at a surprising culmination of eroticism, lust and S&M play.
|
Cheating Notes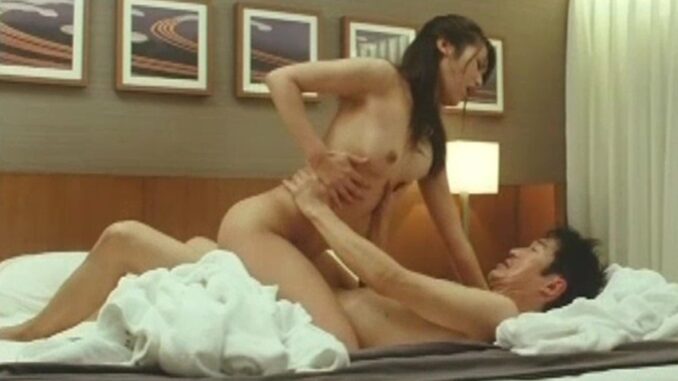 Natsuko's husband brings bondage master Kajiwara home to train her and bring out her sexuality, but she doesn't know that. After dinner, Kajiwara enters the couple's bedroom and does some BDSM stuff with Natsuko in front of her husband. He gropes her breast while she's tied, fingers her pussy, etc, but he doesn't fuck her. It's her husband who does that when Kajiwara hands her over to him after her sexuality seems to have been brought out.
After that night, Natsuko starts seeing Kajiwara in secret. She comes to his house and he fucks her from behind in a standing position while she's tied. They also go to the beach to do more BDSM stuff.
The second woman, Yoshimi, has a relationship with her boss. He proposes to marry her at a hotel room, but she rejects his proposal because she wants the kind of master-slave relationship that she experiences with Kajiwara, which her boss cannot provide. She leaves her boss at the hotel to go to Kajiwara's place and has sex with him in a way that brings her humiliation, which is what she wants.
---
---
---